President Donald Trump and his wife ended a four-day visit to Japan starting May 25. Melania Trump walked away with her husband, and she received countless compliments about fashion. Different from Royal Princess, Melania Trump possesses a variety of fashion styles, transformed from modern, sophisticated to elegant, elegant or bright, noble enough. both. In just 4 days, the first lady of the US President spent nearly VND 450 millionon costumes.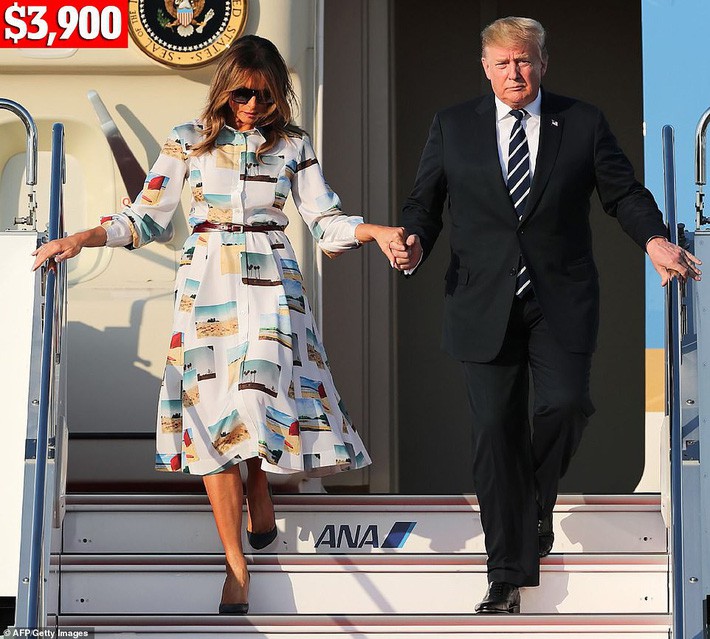 In the first day, get off at Haneda Airport (Tokyo), Melania Trump impressed when she wore a stylish printed shirt of Calvin Klein cost about VND 91 million. She combined with Christian Louboutin shoes.
Visiting the digital art museum with the first lady Akie Abe, Ms. Melania Trump continued to score points with jumpers Loro Piano. Simple design but exudes a stylish and modern impression. This design costs about VND 80 million.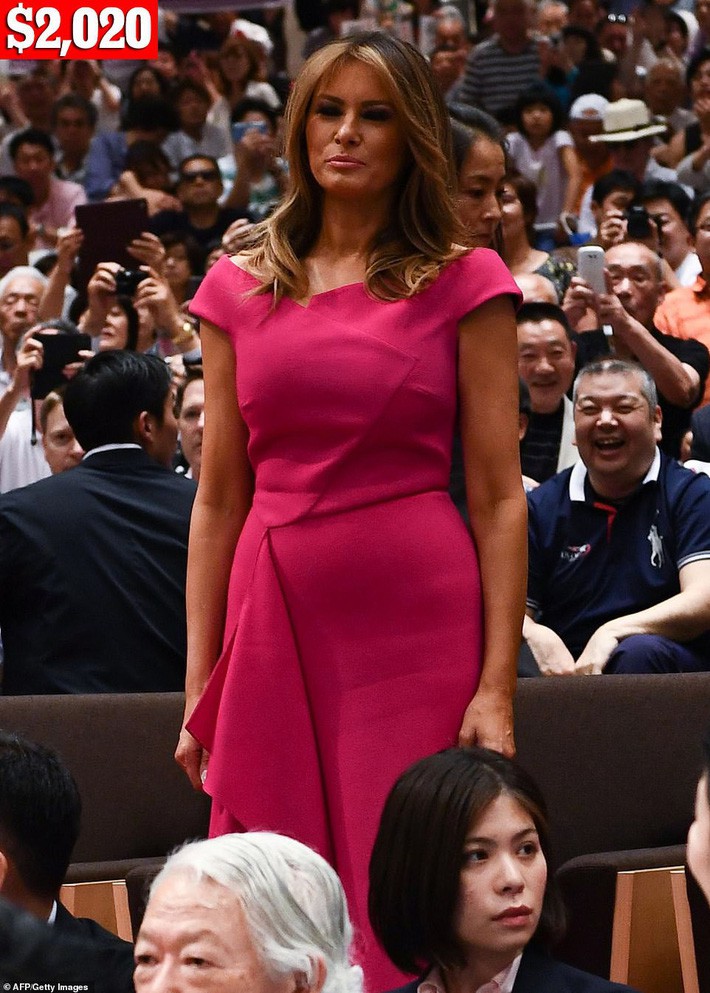 This is also the design that Princess Meghan Markle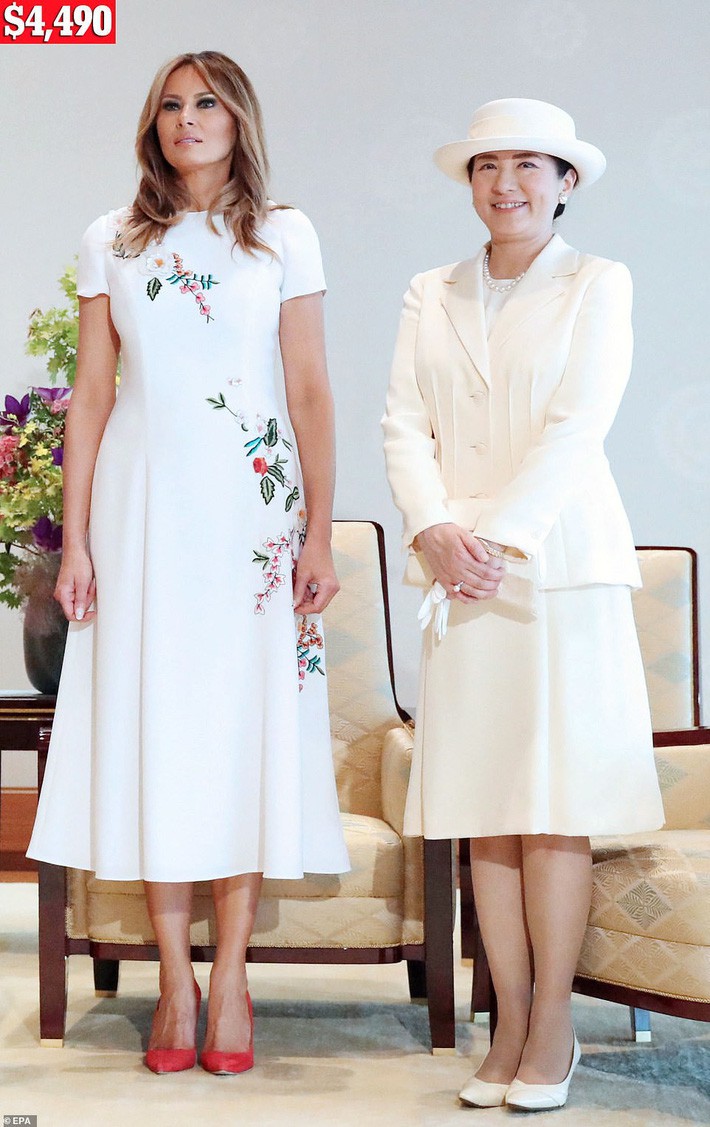 She met Queen Masako, Mrs. Melania Trump chose the elegant embroidered dress form of Carolina Herreram for over VND 100 million.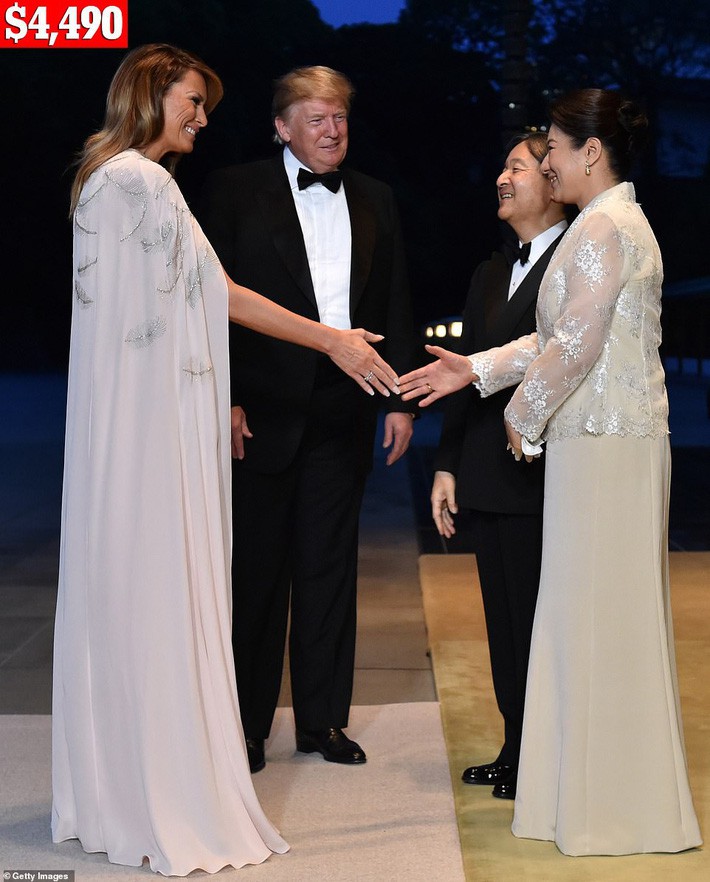 The first night of the first lady in the United States was beautiful as a goddess in J. Mendel's cape dress for VND 105 million.
On the last day, Melania Trump returned to the familiar style when wearing a trenchcoat in yellow color of Dries Van Noten, costing 26 million VND.